Product Description
Product Description
Steel or Aluminum GE/GR CZPT Type Flexible Jaw Coupling size GE/GR
We are professional manufacturer for GE coupling, and our products are main export to Africa and Mid-east, here we attaching our products detail as follow:
1,material: cast iron/Steel
2,Size:14,19,24,28,38,42,48,55,65,75,90
GE Coupling Features:
Specification
Item

GE shaft coupling 

Material
Steel, Cast iron, etc
Module
GE 14,19,24,28,38,42,48,55,65,75,90 
Usage
             Hydraulic Fittings (gas,Water,Oil,Steam,Air)
MOQ 
100pcs 
lead time 
25 working days after receiving payment 
Surface Treatment
Black Oxide, Blackening
Packing 
Carton box,Wooden case
OEM/ODM 
OEM & ODM are both accepted because we have professional designers 
Competitive advantages
1
(ISO9001:2000)verified
2
Over 20 years of production and selling abroad experience
3
Reasonable price, prompt delivery
4
Well in pre-sale service & after-sale service
Sample
1
Accept with negotiation
Product Parameters
Packaging & Shipping
All the products can be packed in cartons,or,you can choose the pallet packing.
MADE IN CHINA can be pressed on wooden cases.Land,air,sea transportation are available.UPS,DHL,TNT,
FedEx and EMS are all supported.
Company Profile
About Mighty Machinery
ZheJiang Mighty Machinery Co., Ltd., specializes in manufacturing Mechanical Power Transmission Products. After over 13 years hard work, MIGHTY have already get the certificate of ISO9001:2000 and become a holding company for 3 manufacturing factories. 
MIGHTY advantage
1, Abundant experience  in the mechanical processing industries.
2,Large quality of various material purchase and stock in warhouse which ensure the low cost for the material and  production in time.
3,Now have 5 technical staff, we have strong capacity for design and process design, and more than 70 worker now work in our FTY and  double shift eveyday.
4,Strick quality control are apply in the whole prodution. we have incoming inspection,process inspection and final production inspection which can ensure the perfect of the goods quality.
5,Long time cooperate with the Global Buyer, make us easy to understand the csutomer and handle the export.
FAQ
Q1: Are you a trading company or a manufacturer?
A1: We are a factory with professional workers, designers quality inspector team.
Q2: How about your delivery time?
A2: Generally, it will take 5 to 10 days if we have goods in stock, or it will be 15 to 20 days according to
the quantity and if there is no goods in stock. If you are in urgent need, we can negotiate about the delivery time.
Q3: Can you manufacture customized products?
A3: Yes, we can manufacture the products you want as long as you provide us the sample or design drawing.
Q4: Do you test you products before delivery?
A4: Yes. We have 100% detection and test before delivery.
Q5:Do you provide samples? Is it free or extra?
A5: Yes, we could offer the sample for free charge but do not pay the cost of express
Q6: What is your terms of payment?
A6: Payment=1000USD, 30% T/T in advance, balance before shipment.
Q7: How can we contact with you?
A7: If you have any question, pls feel free to contact us on Alibaba.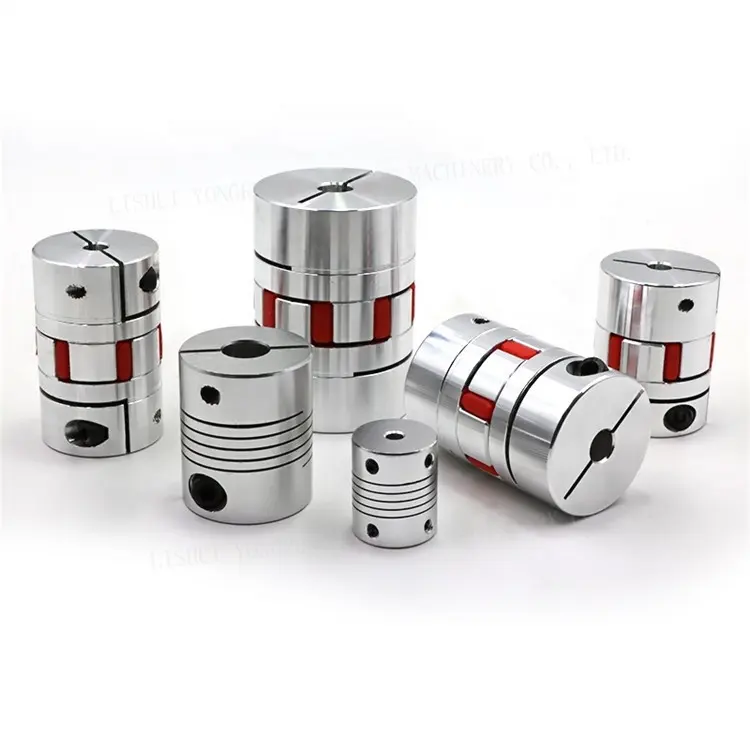 Electrical Insulation in Jaw Couplings
Jaw couplings are designed to provide mechanical connection between two shafts while also maintaining electrical insulation. This feature is essential in applications where the connected shafts have different electrical potentials or where electrical isolation is required to prevent current flow between the shafts.
The electrical insulation in jaw couplings is primarily achieved through the use of non-conductive materials for the jaw components. The jaws of the coupling are typically made from materials such as elastomers or plastics, which are excellent electrical insulators. These non-conductive materials prevent electrical conduction between the two shafts, even if they are made from different conductive materials.
Additionally, the design of the jaw coupling ensures that the two shafts do not come into direct electrical contact with each other. The jaws of the coupling create a gap between the shafts, which further enhances the electrical insulation.
It's important to note that while jaw couplings provide electrical insulation, their primary function is to transmit torque and accommodate misalignment between shafts. If specific electrical insulation requirements are critical for an application, additional measures such as insulating sleeves or shaft grounding may be necessary in conjunction with the jaw coupling.
Overall, jaw couplings are a reliable and widely used choice for mechanical power transmission while ensuring electrical isolation between connected shafts.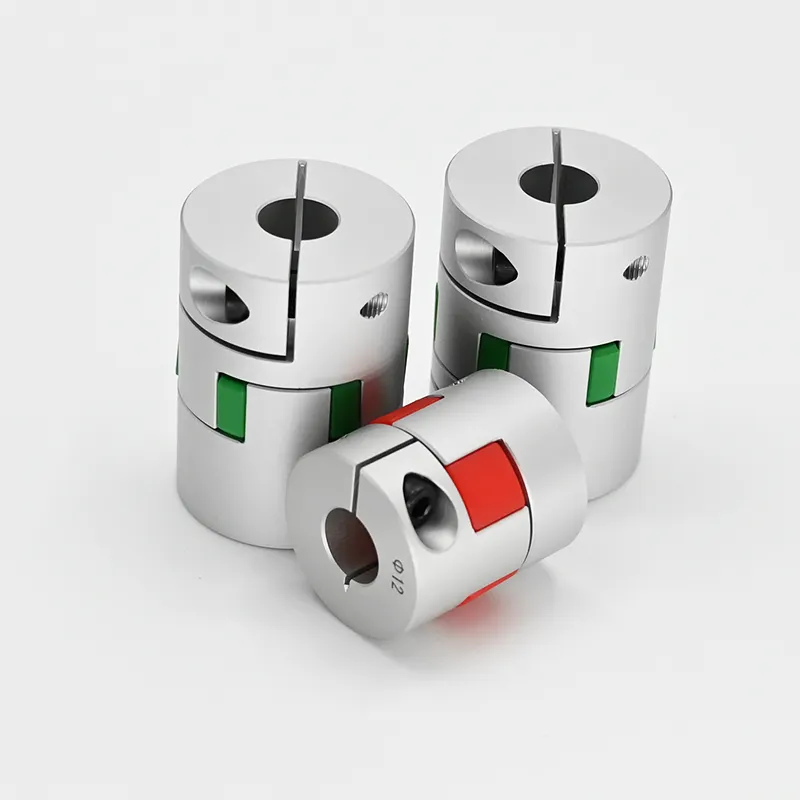 What are the cost implications of using jaw couplings compared to other coupling types?
When considering the cost implications of using jaw couplings compared to other coupling types, several factors come into play. Jaw couplings offer certain advantages and disadvantages in terms of initial cost, maintenance, and overall performance. Here's a breakdown of the cost considerations:
Initial Cost: In terms of initial cost, jaw couplings are generally more budget-friendly compared to some other coupling types such as gear couplings or disc couplings. Jaw couplings have a relatively simple design, using fewer components, which often makes them more economical to manufacture and purchase.
Maintenance: Jaw couplings have a reputation for being low-maintenance couplings. Their elastomer spider is a wear-resistant and replaceable component, which means that in case of wear or damage, only the elastomer needs to be replaced rather than the entire coupling. This feature can contribute to lower maintenance costs and reduced downtime compared to couplings with more complex designs that require complete replacements when worn or damaged.
Performance: The cost implications of jaw couplings compared to other types are also influenced by performance considerations. Jaw couplings provide good misalignment compensation and damping of vibrations, making them suitable for a wide range of applications. However, for specific high-torque or high-precision applications, more specialized coupling types like grid couplings or disc couplings may be required. The higher performance capabilities of these couplings might justify their higher initial cost in certain scenarios.
Application Requirements: The cost-effectiveness of jaw couplings versus other types depends on the specific requirements of the application. If a coupling's design features align well with the application's needs, such as handling moderate misalignment and torque levels, then a jaw coupling may be the most cost-effective choice. On the other hand, if the application demands exceptional torque capacity, high precision, or extreme environmental conditions, a more advanced and costly coupling type may be necessary.
In summary, jaw couplings generally offer a cost advantage in terms of their lower initial cost and relatively low maintenance requirements. However, the most cost-effective choice depends on the specific application and its performance demands. It is essential to evaluate factors such as torque requirements, misalignment compensation, maintenance needs, and operating conditions to determine the best coupling type that balances performance and cost-effectiveness.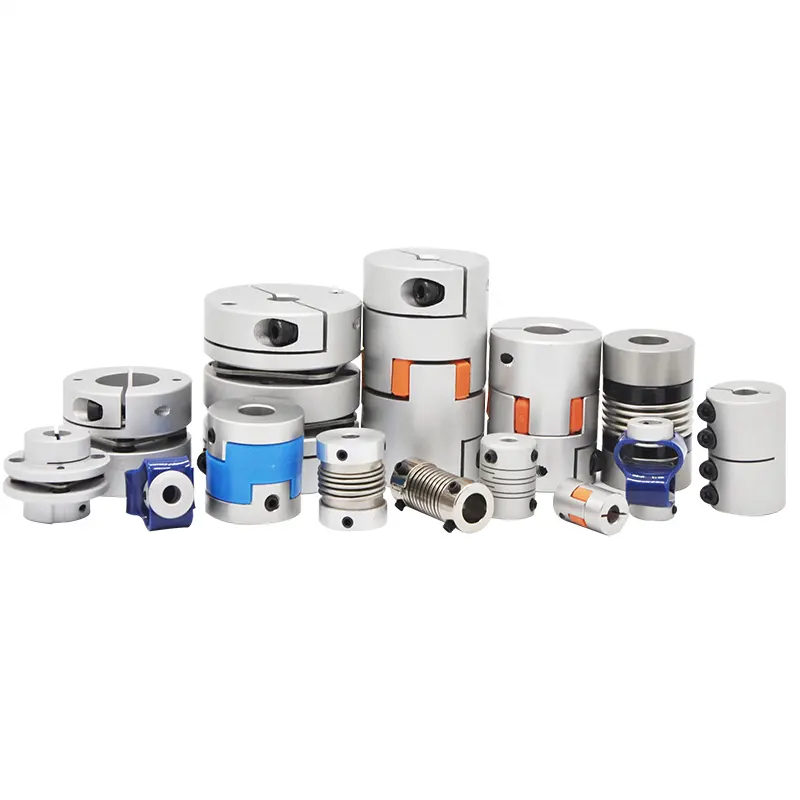 How Does a Jaw Coupling Protect Connected Equipment from Shock Loads and Vibrations?
Jaw couplings are designed to provide some level of flexibility, which allows them to absorb shock loads and dampen vibrations in mechanical systems. The unique design of jaw couplings contributes to their ability to protect connected equipment in the following ways:
Spider Element: The spider element, typically made of elastomeric material, serves as a mechanical fuse in the jaw coupling. When the system experiences shock loads or vibrations beyond the coupling's rated capacity, the spider element can deform or fail in a controlled manner, protecting the connected components from damage.
Torsional Wind-Up: In the presence of torsional vibrations or sudden torque fluctuations, the elastomeric spider can act as a torsional buffer, absorbing and dissipating the energy to prevent it from reaching the connected equipment.
Misalignment Compensation: Jaw couplings can tolerate a degree of angular, parallel, and axial misalignment between the shafts. This capability helps minimize stress on the connected components in situations where misalignments might occur due to external forces or dynamic operating conditions.
Reduction of Resonance Effects: The flexibility of jaw couplings can help mitigate resonance effects that may arise in the system, reducing the risk of resonance-related failures or damages.
It's important to note that while jaw couplings offer protection against certain shock loads and vibrations, they have their limits. Excessive or repetitive shocks, vibrations, or overloading beyond the coupling's rated capacity can still lead to premature wear or failure. Therefore, it is essential to select the appropriate size and type of jaw coupling for the application and regularly inspect the coupling for signs of wear or damage. Regular maintenance and inspection help ensure the jaw coupling continues to provide reliable protection to the connected equipment.



editor by CX 2023-08-18